United calculators for the purpose of calculating the impact at IFRS17 transition date.
Based on our experience with clients implementing IFRS 17 we came with different approach how to proceed the measurement of insurance contracts at the transition date and evaluation of the impacts on equity.
At first, we have developed individual calculators for each measurement model (GMA, VFA, PAA - see links below). These calculators represent building blocks for this IFRS17 Transition calculator(s).
We can provide you with parts which you need for your concrete portfolio and create specific individual IFRS17 Transition calculators. The user has unlimited variability to build one united transition calculator based on particular needs.
The impact on equity is calculated in the IFRS17 Transition calculator which controls all subordinated individual calculators.
For further information please contact us.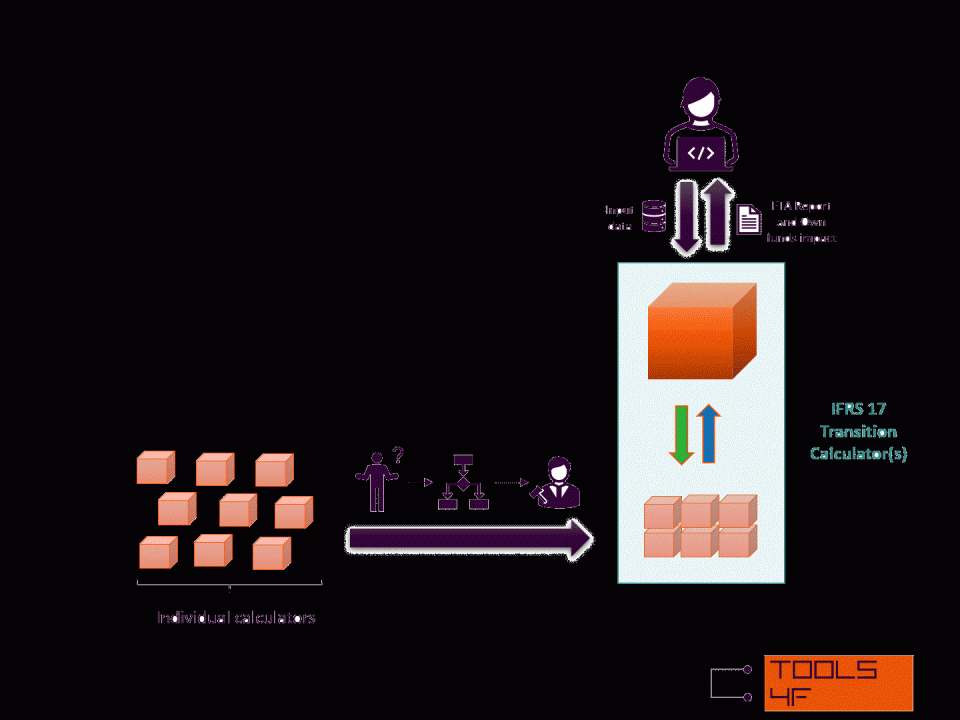 Apart from this IFRS17 Transition calculator(s) we have developed also several other IFRS17 tools. Feel free too see more information about them on their pages:
We often support client also directly as consultants. For further information about our IFRS17 services, please foolow the link.
For further information about IFRS 17, see also our useful links.
If you have any questions please use the contact form below.